Nicolet Studio -
15346 Gage St. (P.O. Box 163), Lakewood, WI 54138

Like Joan on Facebook! Follow Joan on Twitter!

To Order, Please Contact Joan
Phone (715) 276-6464
info@joanwhite.com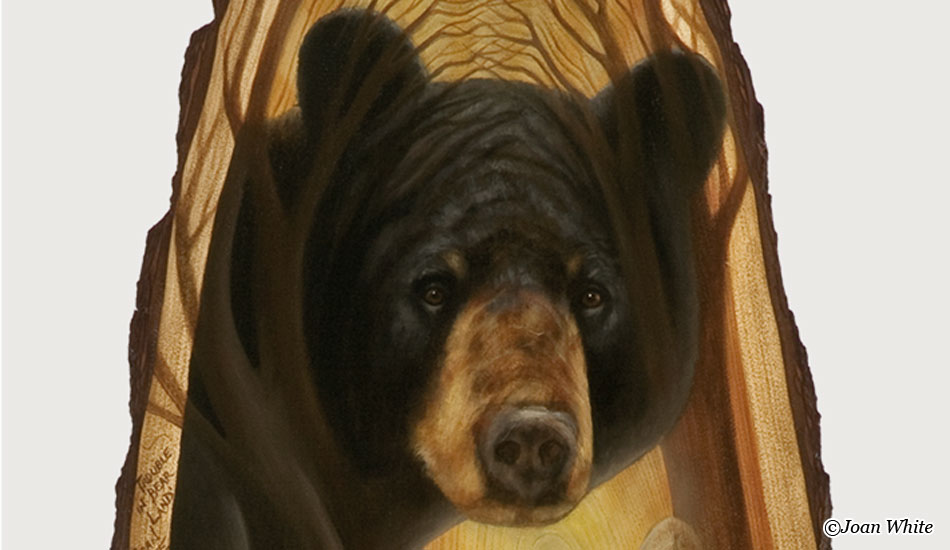 Original Artwork
Welcome! See how Joan brings an ordinary piece of wood to life! View the before and after photos to see the transformation.
Online ordering is unavailable for Joan's original paintings because each creation is one of a kind.
To PURCHASE a Joan White original, please contact the artist directly via email or phone at (715) 276-6464 to see if the item is still available.
---
---
---
---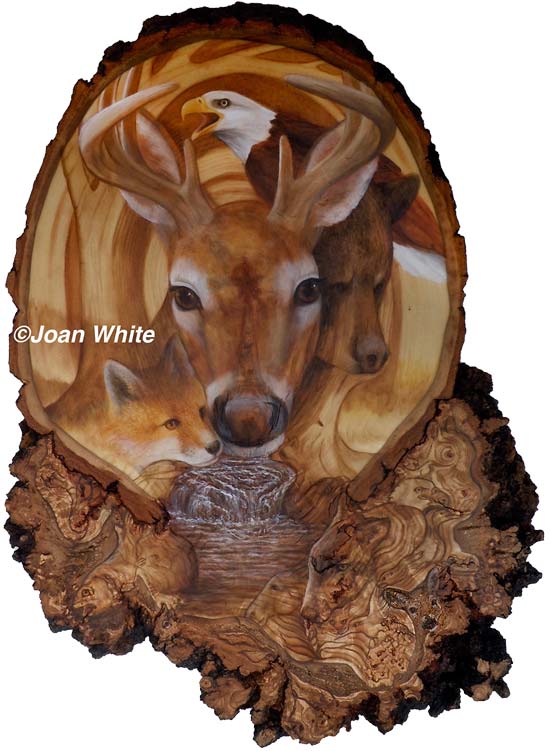 Hidden Nature
Original oil painting on aspen burl 12-1/2" x 17-1/2" $3,150
Besides the 4 "main characters" there are 29 other creatures....do you see them?

(See an enlarged view from these 2 images)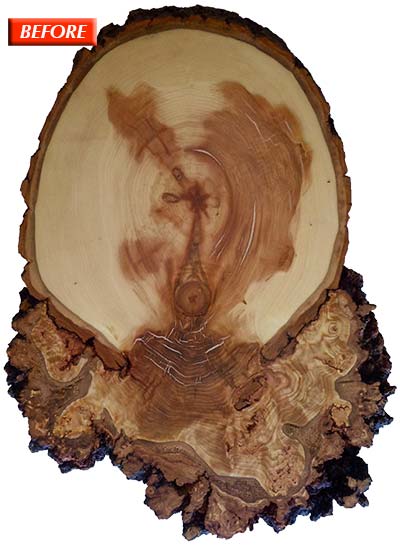 Raw wood before painting
---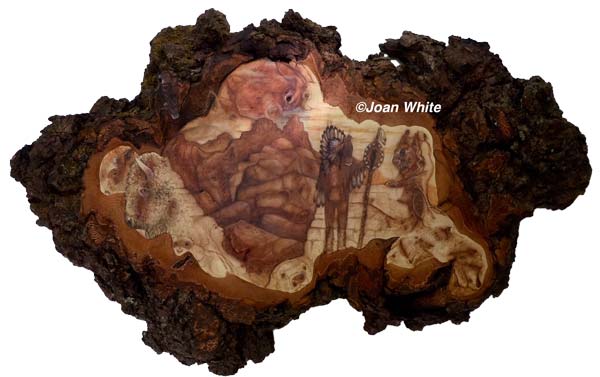 Warrior's Journey
Original oil painting on maple burl 10" x 16" $1,250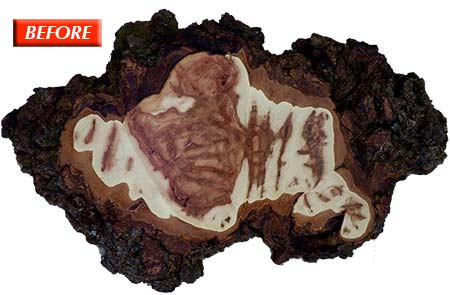 Raw wood before painting
---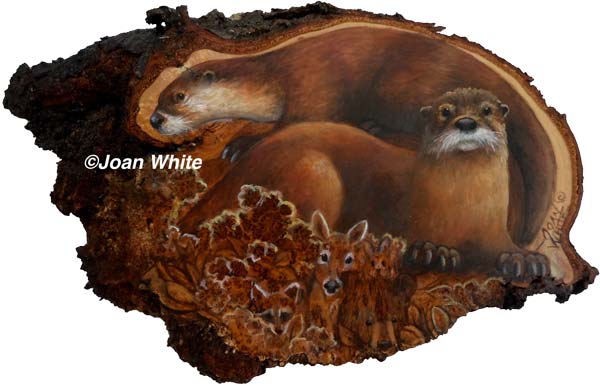 Otter Buddies
Original oil painting on cherry burl 4" x 6" $535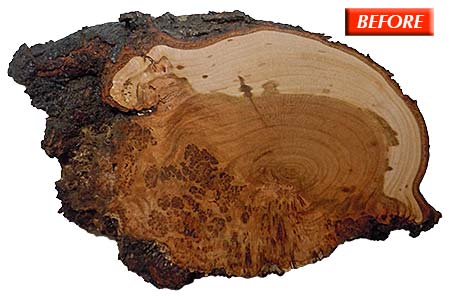 Raw wood before painting
---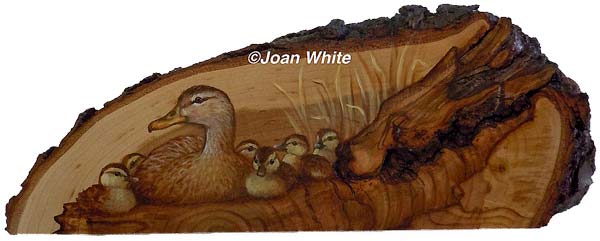 Snuggled Ducklings
Original oil painting on freestanding cherry wedge 3" H x 9" W x 1 1/4" D $425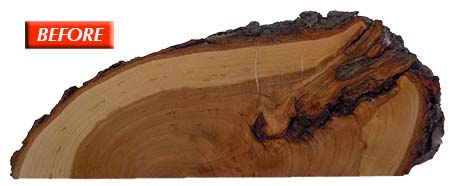 Raw wood before painting
---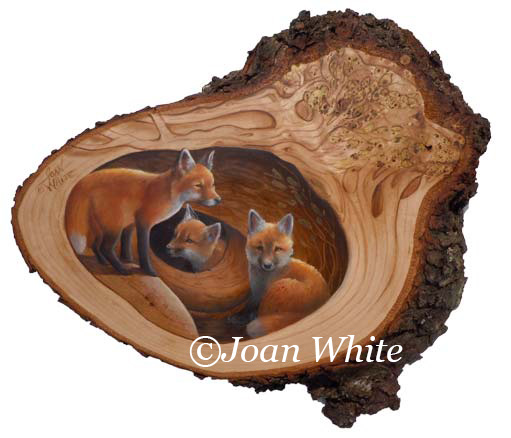 Foxy Babes
Original oil painting on Cherry Burl - 8" x 10" - $1,200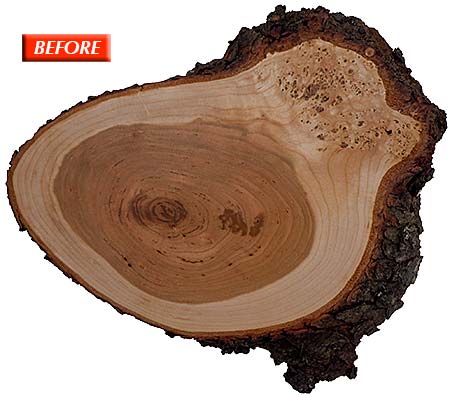 Raw wood before painting
---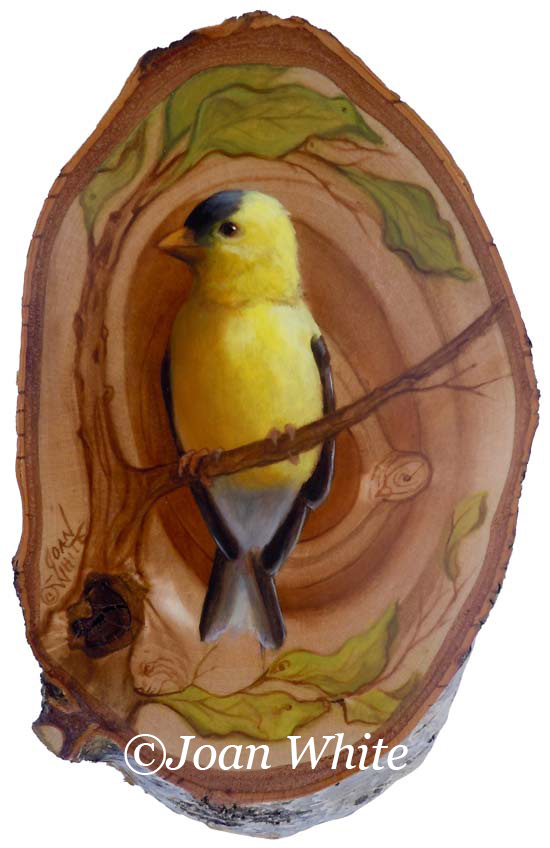 Pure Gold
Original oil painting on birch - 4" x 7" - $600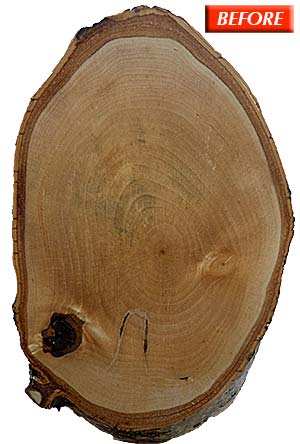 Raw wood before painting
---
Look Who's Looking
(Click on image above for enlarged view)
Original oil painting on Maple Slice - 10-1/2" x 17" - $1,850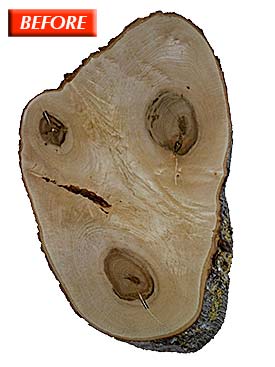 Raw wood before painting
---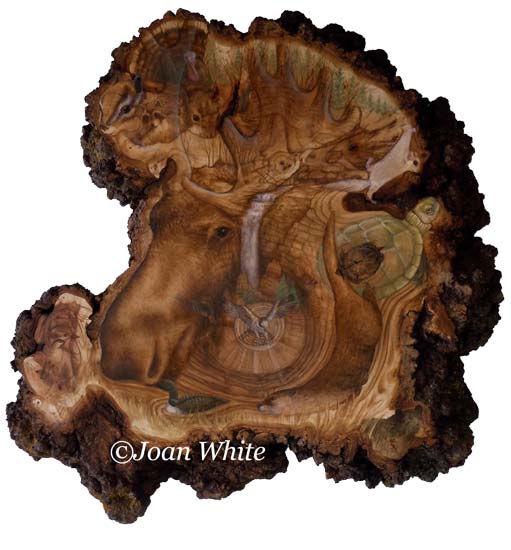 Moose Medley
Original oil painting on Maple Burl - 20" x 20" - $2,850
Raw wood before painting
---
Ancient Ones
Original oil painting on maple- 6-1/2" x 5" - $425
---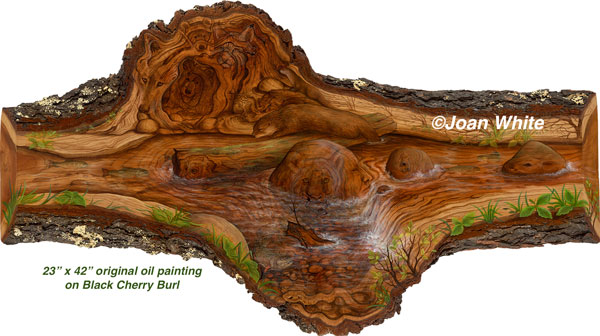 Flow of Life
Original oil painting on Black Cherry Burl - 23" x 42" - $6,950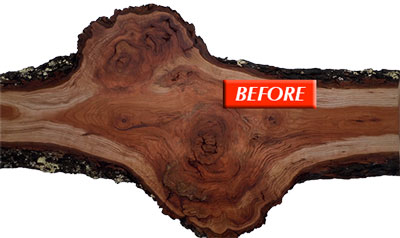 Raw wood before painting
---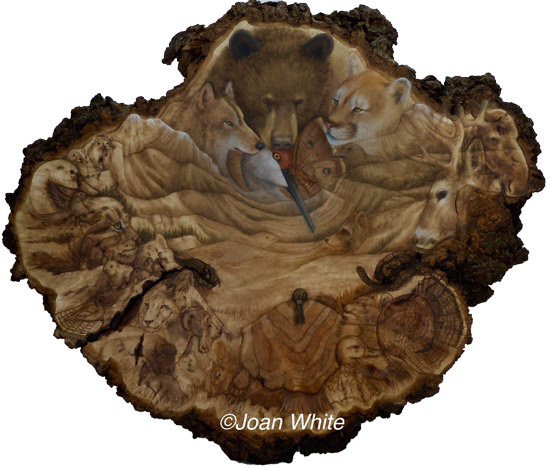 Sharing the Kingdom
Original oil painting on maple burl - 19" x 22" - $5,600
(See an enlarged view from these 2 images)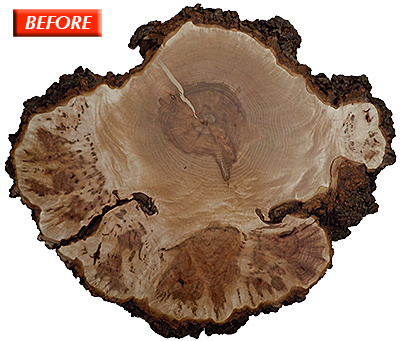 Raw wood before painting
---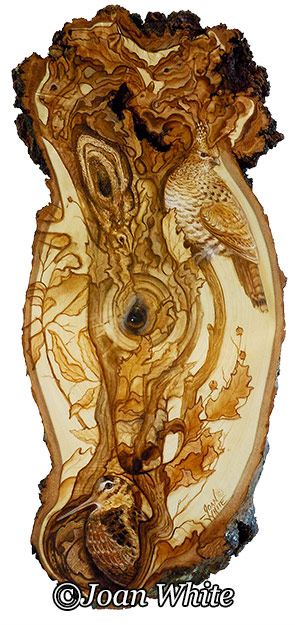 Autumn
Original oil painting on aspen burl - 7" x 16" - $2,650
(See an enlarged view from these 2 images)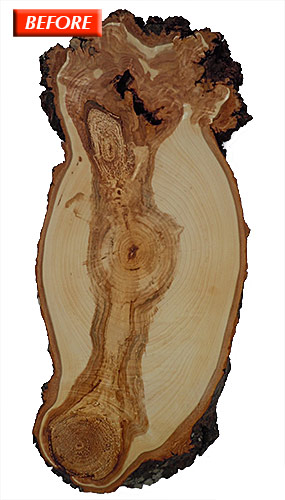 Raw wood before painting
---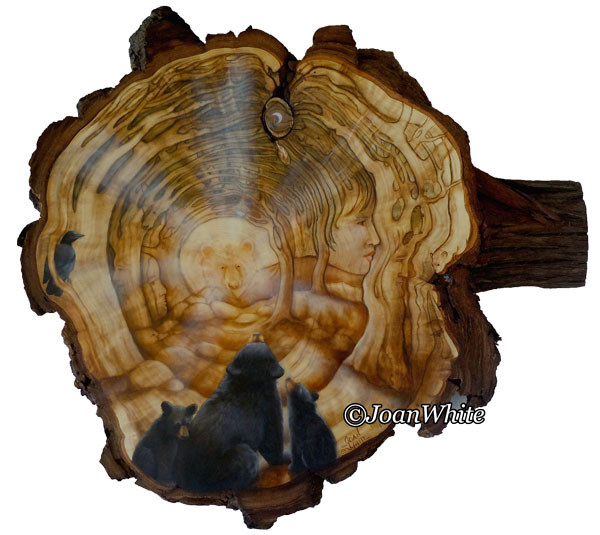 Facing the Future 
Original oil painting on cedar burl - 18" x 17" - $1,650
(See an enlarged view from these 2 images)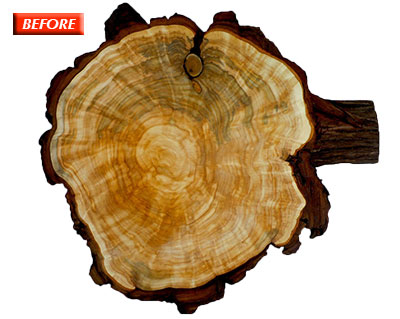 Raw wood before painting
---
---